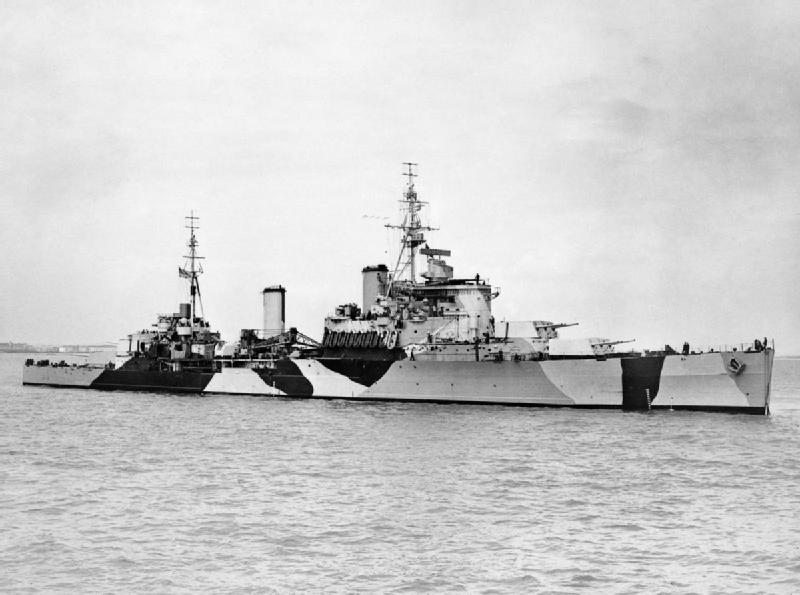 Like they did during World War I, Jamaica and Jamaicans were full participants in the Second World War, including making significant monetary contributions. By 1941, the British colony had raised enough money from public donations to buy 12 light bomber aircrafts. One Royal Navy Ship was named after the island, the HMS Jamaica.
Britain agreed for the United States to establish two military bases on the island, Vernamfield Air Base in the parish of Clarendon and Goat Island Naval Base near Hellshire, St. Catherine. These two bases accommodated about 10,000 American troops.
Saba Igbe asserted that at both Vernamfield and Goat Island, there were "British, Canadian, and local forces—all mingling with European refugees, celebrities, and perhaps even a German spy or two."
Indications are that First Lady Eleanor Roosevelt, wife of American President Franklyn Delano Roosevelt, and entertainers Frank Sinatra and Sammy Davis, Jr., traveled to Jamaica to encourage and entertain the American troops.
Igbe said "German U-boats were active in the Caribbean, hunting ships crossing the Panama Canal." She claimed, "there were a few instances of U-boat crews slipping onto the island for a bit of fun at Kingston's famed nightspot, the Glass Bucket Club."
What is now the Mona campus of the University of the West Indies (UWI) served as a refugee camp for Europeans from Gibraltar. Igbe, who attended classes at Mona years later, said:
In 1940, Britain feared that Spain would take over Gibraltar and decided to evacuate the entire civilian population. Most evacuees ended up in England; those destined for Jamaica began arriving in Kingston in October 1940. By the war's end, Kingston's Gibraltar Camp held nearly 2,000 civilians, including some refugees from Poland, Lithuania, and other parts of Europe. The evacuees were housed in wooden buildings that are still intact and functional. Today these buildings, contrasting starkly with the contemporary lecture rooms and offices, are exam rooms for students. I had taken tests in them myself, not knowing why a relatively new university maintained wooden structures from a bygone era.
Jews were also sent to Jamaica. David Regev discovered "the unknown rescue story of 260 Jews who were rescued from bleeding Europe in 1942, in the middle of World War II, and sent to a camp in Jamaica. They spent three years there."
The Jewish Telegraphic Agency (JTA) in January 1942 suggested that 180 of the 260 were Polish Jews stranded in Portugal. Their situation was dire. "By 1941 it was clear that, among the refugees, it was Jews who were exposed to the most severe danger, and yet no country outside of Europe was willing to issue visas to them and even Britain refused entry," wrote Tomasz Potworowski.
JTA said their Jamaican rescue was "made possible through the collaboration of the Joint Distribution Committee with the British and Polish governments." If Jamaica had not been accommodating, they "would have remained stranded if the JDC had not come to their help because all previous efforts to secure overseas visas for them had failed."
Regev said that "at the end of the war the camp was dismantled, and its refugees were scattered all over…. Testimonies and documents found later on reveal that most of them immigrated to South American and to the United States and a small number of them reached Europe."
In addition to the refugee camp up at Mona and elsewhere, there were internment camps as well. German Prisoners of War were held at what is now Independence Park – Jamaica's National Stadium and National Arena – as well as at military bases at UP Park Camp in St. Andrew and Newcastle in the foothills of the Blue Mountains.
There is an interesting anecdote reported on Jamaican Family Search of one prisoner at Up Park Camp. "Amongst those prisoners was a Jewish doctor who was captured in North Africa. He was able to convince the authorities that he was not a Nazi and was allowed to practice medicine at the Kingston Public Hospital."
One uncertain piece of evidence suggests there may have been an internment camp for women. Thomas Foster reports:
The evidence presented by one letter from Jamaica to the U.S.A., where it was received on June 19th, 1941, suggests that a camp existed but its whereabouts cannot be traced and servicemen in the island at that time have no recollection of its existence. The letter is inscribed on the reverse with a return address at the "Women's Internment Camp" and carries a strike of the postal censor hand-stamp type M-PC2 in violet ink.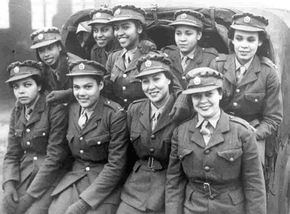 Thousands of Jamaicans served directly as servicemen and women during the war (at least 100 Jamaican women), many fighting in Europe and the Middle East while others provided support services. Jamaicans were linked to the No. 139 Royal Air Force Squadron and provided the bulk of the 16,000 West Indians who volunteered to serve directly under the British, while upwards of 40,000 West Indians helped the war effort in the United States. According to the Memorial Gates Trust, these persons from the British Caribbean served in a variety of roles:
Around 6,000 West Indians served with the Royal Air Force and the Royal Canadian Air Force, in roles from fighter pilots to bomb aimers, air gunners to ground staff and administration. Thousands of West Indian seamen made their contributions in one of the Second World War's most dangerous services, the Merchant Navy – one-third of all merchant seamen were to die during the war. One thousand volunteers for army service were formed into the Caribbean Regiment, which went overseas in 1944 and saw service in the Middle East and Italy. In addition, West Indians served in the Royal Engineers as highly skilled technicians. Upwards of 40,000 West Indians opted to join the various branches of the civilian war effort in the United States.
Compared to the First World War, the Second was less traumatic in loss of life and injury. About 15,600 from the Caribbean joined the armed forces during WWI and a similar number, about 16,000, enlisted in the Second. Roughly 1,200 were reportedly killed in WWI while 236 were reported killed or missing in Two. About 2,500 were wounded in the First and 265 in the Second. At the end of WWI, the British government refused recognition to those who fought; 103 received decorations after WWII.
Yet, consistent with the experiences of Jamaicans who served during WWI, there was dissatisfaction with the treatment received during and after the Second World War. "They fought against Hitler and helped rebuild Britain – yet the contributions of thousands of men and women from Caribbean colonies during World War Two have been largely forgotten," wrote Claire Brennan of BBC News. Those who stayed in Britain after the war "struggled to adapt to Britain's cold climate and had to fend off racial prejudice… Despite their countless sacrifices, some veterans feel their war time experiences have been forgotten and have spent their lifetimes fighting for equality."
Soldiers who returned to the Caribbean added to the fervor for self-government and self-determination, adding to the fuel already lit by older military veterans resentful of their treatment after WWI ended.
Among those radicalized upon returning to Jamaica was Rhodes Scholar, Dudley Thompson, an RAF pilot during the war who became a lawyer, minister of government and ambassador. These military veterans found their way into the  fledgling labor movement and the nascent political parties where their experiences proved useful and their resentment spilled over into policies and actions.
Eron Henry is author of Reverend Mother, a novel